In this article, we want to tell you about the different types of clips and locks of watches so that you can pull them out and choose the most suitable ones for your watch. These conditions may have arisen for you, whether you want to change the lock and clip of your watch or repair it. In this case, you should get acquainted with different types and then choose the most suitable kind of watch for your watch. Other locks and hooks are used to hold and attach the watch strap to the mainframe, which we want to refer to in the article and introduce to you.
In general, we can say that there are two grandchildren for clocks, and in general, they are used to connect and hold the watches, including deployant clasps and buckles. Deployant fasteners are used for watches with metal straps, but pins are used for leather straps. But it is also worth noting that this is not always the case, and this type of lock may be seen in other types of watches.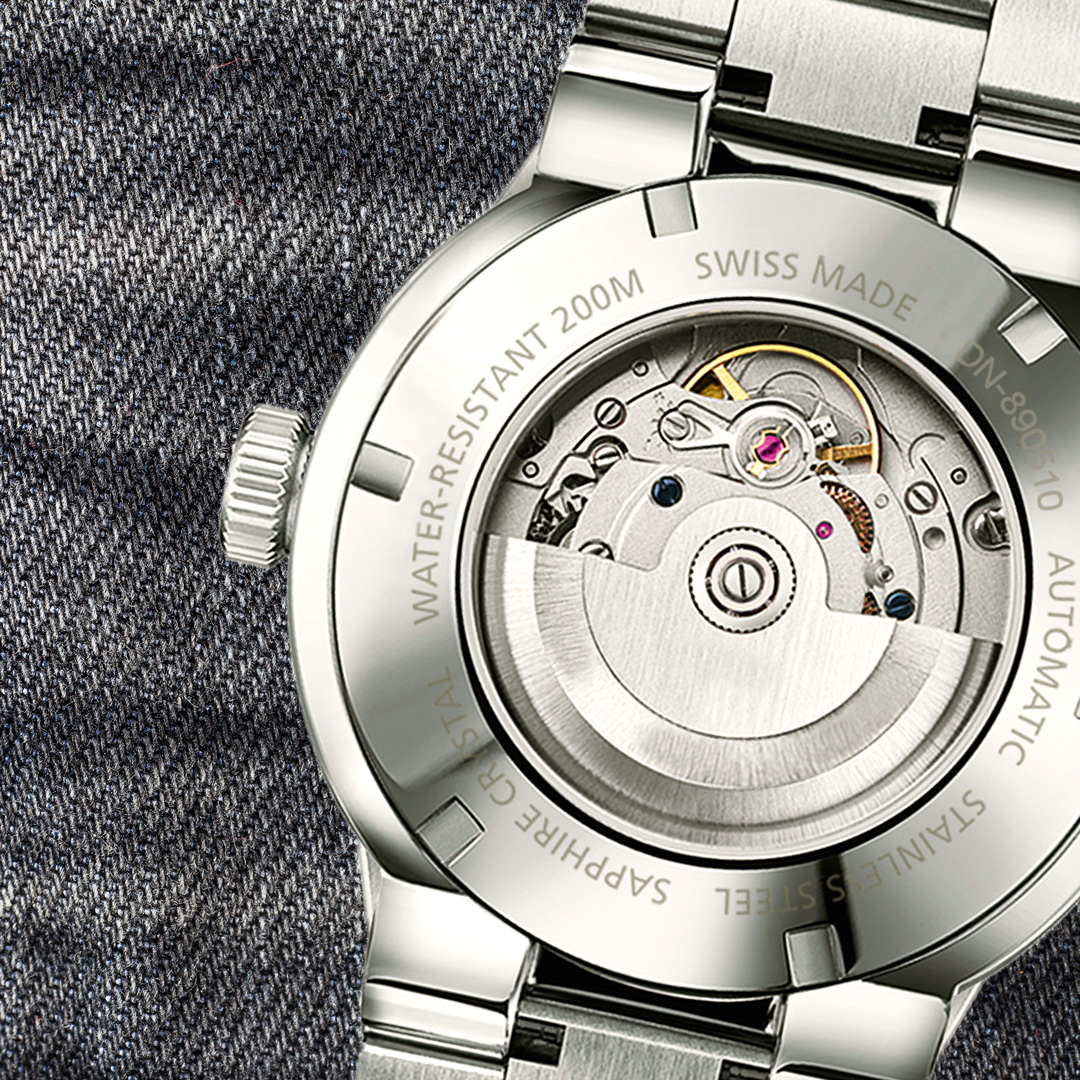 Below, we will introduce you to different types of locks and clamps that are different from each other. But one thing these locks have in common because they are designed and used to secure the watches and make sure the watch does not come off our wrists. In other words, we can say that these locks and clamps are used to hold and care for watches and make them safer, and their common denominator is the security of watches and their care.
The different types of clips and locks of watches are as follows:
Deployant clasp
This is one of the types of locks and clamps that are mainly used for men's watches. In general, we can say that this strap and lock can be used primarily on men's watches and metal straps.
Pushbutton release clamp
It is worth noting that the push and pull buttons are like regular buttons, but they are different in appearance. In other words, we can say that this type of watch locks are used more for men's watches than they can take care of men's watches and increase their security. When we fasten the watch to the wrist, it should not be so that it opens from our wrist and falls to the ground. Increase the security of the watches used. This means that the size of the clamp used in other ordinary push buttons is three times larger than the clamps used for the pushbutton buttons of the watch to increase the security of the watch. When you want to open the lock and take the watch out of your wrist, it is better to press the two pushbuttons next to it simultaneously, and then you can pull the watch off your wrist. For them to lock it and not let it open from your wrist, they should be able to shake the two pushbuttons next to it until it is fully locked, and then if you want to, remove it from your hand. Unlock it yourself, and you have to press two buttons next to it until it unlocks and you can take it out of your hand.
Of course, it is good to know that the locks, which are located next to the watch and strap and are to increase the security of the watch, have a very high level of protection. In other words, we can say that the security of these two pushbuttons is much higher than other buttons and locks. Normal. Because these two clamps next to the watch strap ensure that the belt is locked with high security and will not open.
They are also good in appearance and have a good impression, in such a way that their appearance is in a state that is not clear and can easily be hidden and has a beautiful appearance.
Folding button opener clamp
This clasp and lock have triple locks and ensure that the watch is on your wrist and not unlocked around your wrist.
In other words, we can say that this button and safety and the clip are almost similar in appearance to the previous button and buckle, and it has two buttons on the sides, and it presses and locks them tightly until the watch is secure on the wrist. Of course, with one difference, this type of lock and clip has triple locks, and in addition to the two coils and clamps on the side, it also has another primary wave, which is used to hold the watch firmly on the wrist. They are larger and are used to keep the watch. In general, we can say that these types of locks have a high level of security and can quickly and safely take care of your watch. These clamps and locks have different mechanisms that ensure that your watch does not unlock and can easily take care of your watch and prevent it from opening suddenly and accidentally.
It is also worth noting that most of these locks can be seen as inexpensive and valuable watches such as Rolex watches or other diving watches, and you can see them. Sports that are more active and the possibility of the watch being unlocked and falling off the wrist is very high, and that is why these types of locks, which have a unique mechanism and three locks, prevent the watch from being unlocked suddenly. Therefore, we can conclude that Edin is a type of watch lock with high security due to its unique mechanism and three waves, and consequently, it is used inexpensive watches, diving, and sports watches.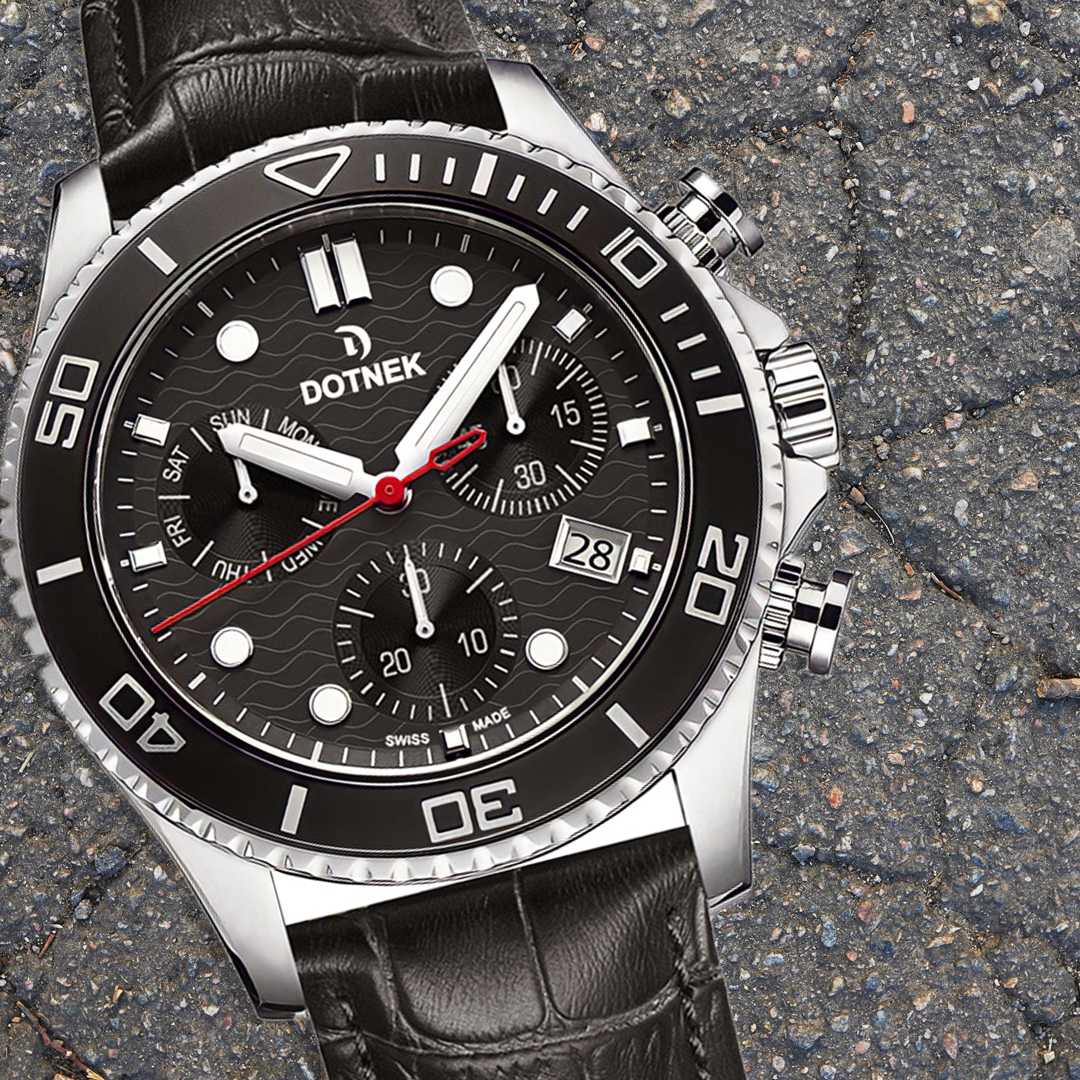 Hidden Deployant Clasp (Butterfly Clasp)
This is another type of lock that can be used for hours. However, when using this type of lock, the watch strap looks completely seamless, as if there is no lock for this watch strap. But the fact is that there is a lock, and using the safety of Edinband, it is connected and prevents it from opening suddenly. It is also worth mentioning that these types of locks are often used for women's decorative watches and are locked so that the watch strap looks seamless and as if there is no lock on this strap.
This type of watch lock is magically attached to its safety and can hold the watch firmly, and this watch lock can be the most beautiful and regular watch lock that can increase the security of the watch connection.
But you may be wondering how this type of watch lock works and how it can work. It is worth mentioning that this type of watch strap lock has two clamp-like modes that are connected, and by clicking to each other, it can firmly attach the strap. Of course, since the way of closing and opening these types of watch locks is the same as the one in which you have to fasten them to your wrists and skin, you must be careful to attach them a little looser than leather locks so that your hands are not bothered. To adjust its size, you must give it to a watch specialist so that the safety and strap fit the size of your wrist and wrist, and you will not be able to do it yourself.
Jewelry clip
This is another type of clamps and locks used to tighten and connect the watch strap on the wrist and increase the security of the watch connection and make sure that the watch does not open from our wrist and to the ground. This watch strap is often available in different colors and can be used to connect two watch straps. In this way, how to connect the two straps of the watch with this watch strap is like combining the bracelets. A hole is placed, and it can fasten the watch and fasten and fasten the watch straps. One of the most positive and best things about jewelry locks is that they are easy to adjust because they are connected like a chain, making them easy to attach.