In this article, we are going to make a list of the most luxurious chronograph automatic watches as well as mentioning their features so that you can get enough information about each of them but first of all let's answer the common question "what is chronograph watch?"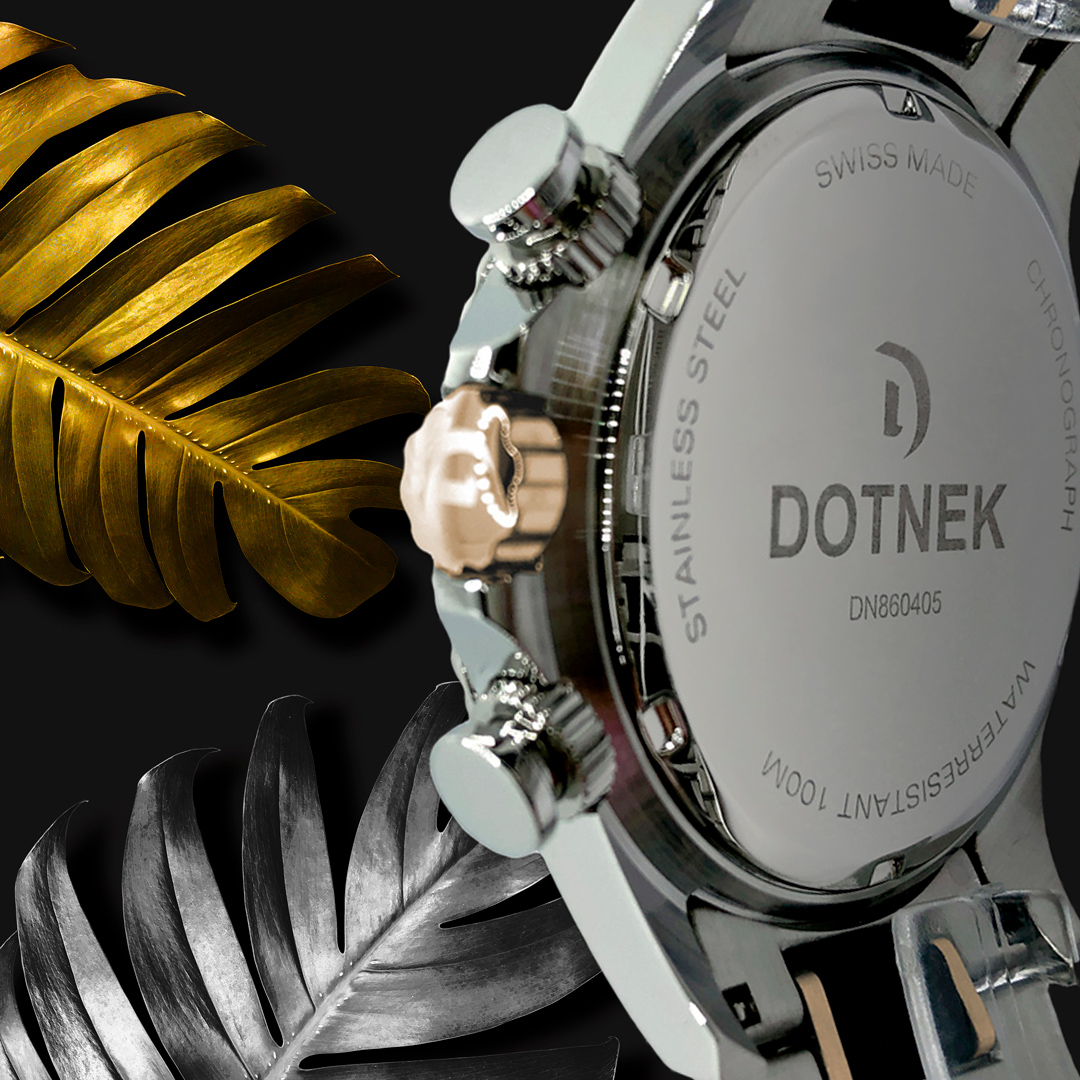 What is chronograph watch?
Actually, chronograph is considered as an additional function which gives chronograph timepiece the opportunity of measuring the amount of time, it actually has the same function as a stop-watch with a difference which is recording and measuring small amount of time with more accuracy, it is also more complicated than a basic stopwatch and because of this specific features, it has more fans, and it is much pricier than other models.
How does it work?
It has three functions including start, stop and reset the time measurement, there is a chronograph's second hand which has the responsibility of counting seconds that you can control it by using pushers, the upper pusher starts and stops the process and the lower pusher resets the measurement of time, it also consists of sub-dials which are being used for counting hour, minute and tenth of a second, there is another interesting part which is called tachymeter that you can use it in order to calculate the average speed which can be so useful while travelling.
Note:
 An important point that should be considered while buying chronograph watches is that you should pay attention to the country that they are made in, for instance, Swiss-made chronograph has high quality due to the fact that Switzerland is placed at the top of the list of the countries that make the best watches, another important point which should be considered is its movement which is going to be explained in the following.
Movement:
Watch movement is considered as the engine and powerhouse of watches which actually make them do their function, there are three kinds of movements which we are going to give a brief explanation for each one separately.
Quartz:
This type of movement is not pricey due to the fact that it needs batteries to be able to power an electronic circuit, but despite its low price, it is considered as an accurate one.
Manual-wind:
It is considered as a mechanical movement, watches with this type of movement need to be wound in order to continue its function, which should be done every couple of days.
Automatic:
Swiss automatic chronograph movement is mechanical as the previous one, but the most interesting point about it, is that as long as you wear a watch with this type of movement, it won't stop working, this feature makes this type of watch unique and attractive.
Now that you are fully aware of automatic movement, we are going to list the most luxurious chronograph automatic watches for you it should be noted that there is no order in this list.
1.Rolex GMT Master II Ice:
This type of Swiss automatic chronograph was released in 2007, and it is not being produced now, so it is too hard to find it, it can be considered as one of the most expensive Rolex automatic chronograph due to the fact that it consists of 18-carat white gold and 30 ct diamonds that cover the sides of the case and also the bracelet part, other parts are covered with 18 ct diamonds, it also has a wavy dial which is covered by diamonds as well, it can tolerate water pressure until 100 meters, another unique and special feature is that it can reserve the power for 50 hours, so it is one of the chronograph men's watches that provides you with lots of features.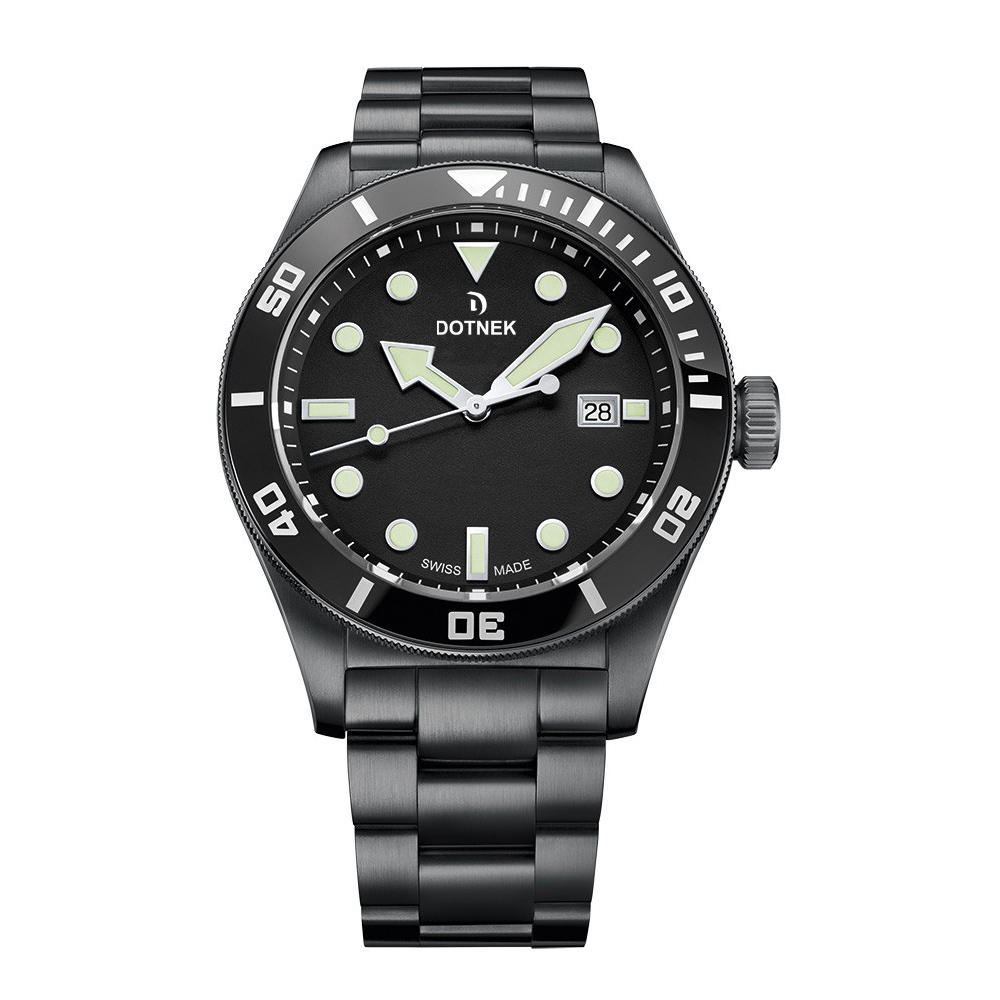 2.DOTNEK Drift-Diver:
This is another chronograph Swiss-made automatic which has high quality sapphire glass, and as the name implies, it is considered as a diving watch due to the fact that it is water-resistant up to 500-meter depth, in addition to its unique features, it makes you look more masculine so that you can count on it as a great watch for men.
3.AUDEMARS PIGUET Royal Oak Offshore 18-carat White Gold Diamond Pave Automatic Men's Watch 26403BC.ZZ.8044BC.01:
This watch has 18 kt white gold diamond pave case with an octagon shape, and its bracelet has the same features as well, the time is shown by blackened gold hands which adds to its attractiveness, it consists of three sub-dials including 60 seconds, 30 minute and 12 hours, the most important facility of it, is that it has a power reserve of 50 hours, it is water-resistant at 200 meters, in addition, it shows the date which is displayed at 3 o'clock position.
4.Breitling Bentley Flying B Jump Hour Chronograph Rose Gold R4436563/E516:
This is one of the most luxurious chronograph watch for men with automatic jump hour movement, it has18k rose gold case which is coated with round diamonds, it also has 18k rose gold bracelet all of which is coated with beautiful diamonds as well, in addition, it owns pave diamond dial which makes it more special, this watch is one of the most expensive models of this brand.
5.Omega Speedmaster Chronograph 38 MM-324.28.38.40.06.001:
It is one of the unique automatic watches of Omega brand, it consists of sapphire crystal which is scratch-resistant, this watch is designed by stainless-steel case, also 18k red gold pusher and crown makes it look iconic and beautiful, its leather strap is the other feature that can attract customers, it also has 18k gold bezel which is coated with diamond, in addition, it is not going to be damaged under the water up to 100 meters, and it has the ability of reserving power for 48 hours.
6.IW392202 Pilot's Watch Perpetual Calendar Chronograph Edition "Le Petit Prince":
This type of watch is one of the outstanding models of IWC brand, which consists of 18ct 5N gold case, its movement is automatic, it has perpetual calendar which shows day, month and year, it also has the flyback ability, it owns see-through sapphire glass, it is also water-resistant, and its brown calfskin straps and blue dial with luminescence gives a beautiful look to this wrist watch.
7.Tag Heuer Carrera Calibre HEUER 02T Tourbillon Chronograph 45mm Men's Watch-car5a8w.ft6071:
This kind of chronograph watch has a round case which is made of carbon fiber and its back is transparent, it also has tourbillon which is located at 6 o'clock, and it is made of carbon and titanium, it consists of two sub-dials one of which is located at 9 o'clock position that is 12-hour counter and the other one which is located at 3 o'clock position, is 30-minute counter, its chrono pushers are satin finished titanium with black titanium carbide coated bases, the other feature which is of a great importance is that it has power reserve of 65 hours.
How they differ from other watch models?
Here we tried to mention the 7 most luxurious chronograph automatic watches with their special features, as you can tell, due to their special and unique abilities, they are more expensive than the other watch models as they provide you with more facilities also they have so special designs, and they are made of pricey pieces like diamonds, gold and so on, which makes them more special, another point that should be pointed out is that all the mentioned models are self-winding or automatic watches which are wound automatically by the motion of your arm, this ability makes this types of watches more attractive than the normal models, and it makes the costumer excited to try it.
Last word:
As you know, there are lots of luxury watches from different companies and brands each of which has its own features and iconic design, in this article we wanted to list the ones that stand out the most, we attempted to describe their properties as well as their characteristics, and as you can tell each of which has so many special features which make a huge difference between the listed watch models and the other ones, these factors have been discussed in order to help you have enough information about them, we hope you have enjoyed this article and it can be helpful for you.