There is a wide variety of watches which gives watch addicts the opportunity of taking advantages of different properties.
Timepieces are divided into various categories, and as you know, each of which can have various functions, but here we are going to divide them into two main categories.
These two categories are as follows: watch display types and watch function types the first one contains analog, digital, hybrid, and so on, the second one contains dive watch, chronograph watch, dress watch, this group has lots of other types as well, but in this article, we are going to cover an ability in dive watches which makes them more popular day by day.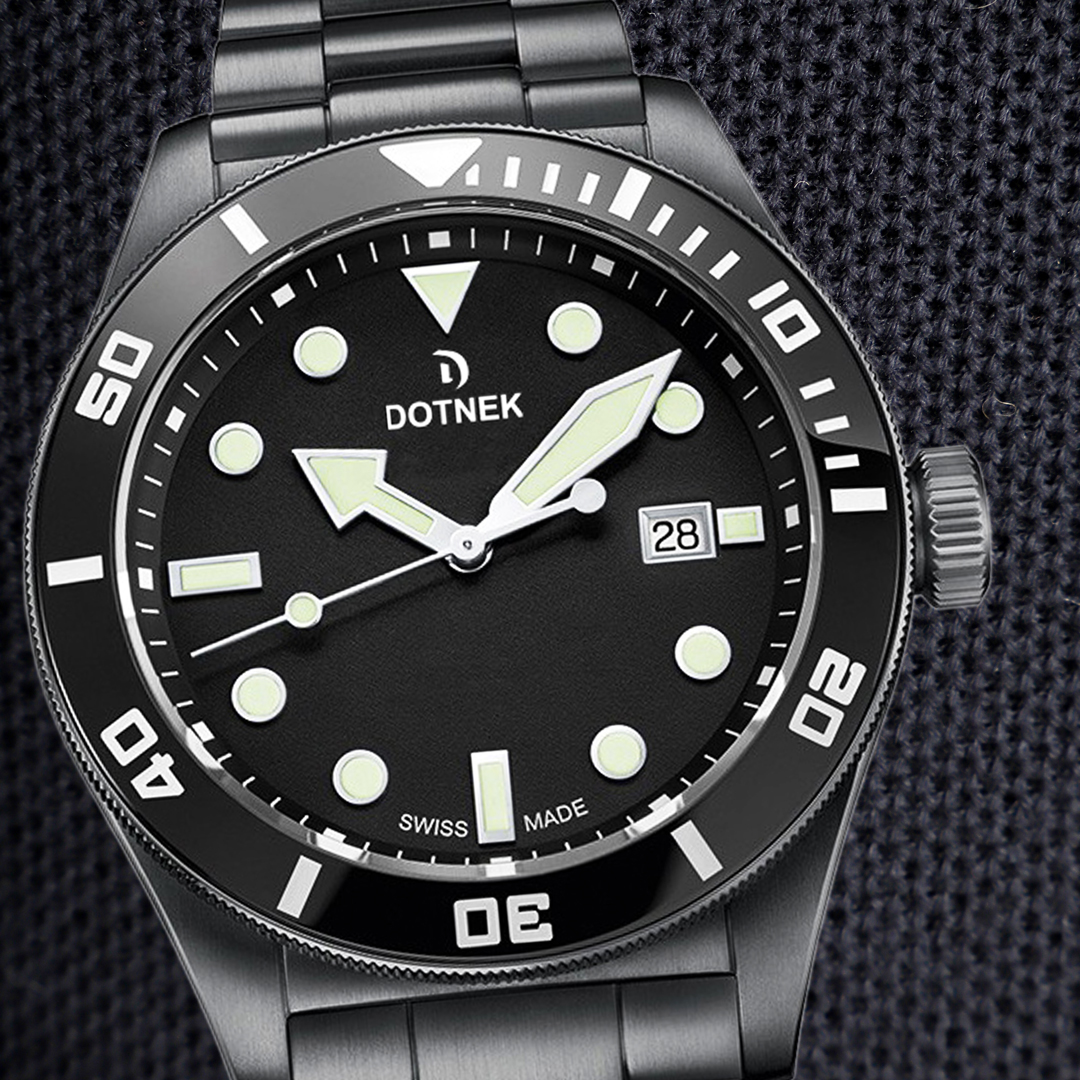 As we have already mentioned, we are going to discuss an additional function that turns a normal watch into a special one which is called water resistance, this ability is so popular among customers especially divers who are looking for a watch that can endure the pressure of water to a degree so that they can use it under the water up to a specific depth.
There are countless watches top brands that released this type of wristwatches due to their popularity among watch enthusiasts, now we are going to mention some of the most luxurious timepieces which are in this category and have this property in addition to their high quality.
ROLEX GMT MASTER II ICE can tolerate water pressure until 100 meters, DOTNEK DRIFT-DIVER is water-resistant up to 500-meter depth and OMEGA SPEEDMASTER CHRONOGRAPH won't be damaged under the water up to 100 meters.
In addition to the mentioned models there are lots of other ones as well which are so popular among watch addicts, but we tried to mention some of the best ones which have the ability to tolerate the pressure of water.
What is the meaning of water-resistant?
When a watch is labeled as water-resistant, it can withstand the pressure of water to some extent, actually, this watch's material doesn't let water pass easily, but it doesn't mean that it is completely waterproof, now you may ask what is the difference between them? Which is a common question among costumers, due to the fact that most of the people may think there is no difference between a waterproof watch and a water-resistant watch, so in the following part we are going to discuss this issue in order to clarify a misunderstanding.
If your watch has this resistance, the rating of it is usually written on your watch dial or its case back, and it is mostly measured in ATM, bars, meters or feet, which lets you know the approximate depth that this watch can be taken to, if no specific depth is written on its case back or dial, it means that your watch can just be protected against humidity.
Lots of people may not be aware of the translation of the units that are written on your watch, so we want to explain this issue to you with the help of a simple formula in order for you to be able to convert them to one another, this formula is as follows: 5ATM= 50 meters= 5 bars= 164 (approximately), with having it in your mind, you can convert the units which you don't know their definitions into the ones that you know better like meter which is a well-known unit, so it's better to know how to translate the unknown unit into meters after which you can realize the maximum depth that your watch can be taken to without being damaged.
If you do not know the definition of ATM, it should be said that, it stands for atmosphere which is a unit of measurement for pressure as well as bar which expresses atmospheric pressure.
If 30 meters is specified on your watch, it means that it can withstand the pressure of splashed water, and when you realize that your watch is able to resist the penetration of water to 50 meters, it means that you can swim up to 50 meters with having it on for a short while like 10 minutes.
100 meters shows that you can do water sports like swimming, snorkeling, sailing and so on while you are wearing it, but avoid doing scuba diving with 100-meter resistance due to the fact that it cannot deal with this condition.
When 200 meters is specified on it, you can wear it while doing water sports, such as jet skiing, swimming and you can dive into pool while you are wearing it, but it should be noted that it is not wearable while doing scuba diving as well as the previous models since it is not a specialist pro diving watch due to the fact that these kinds of watches are often certified after lots of tests which are being done in various conditions, these types of watches which are being used specifically for diving should be able to pass numerous tests such as checking its tolerance against thermal shock, magnetic resistance, salty water 24-hour test as well as testing whether it is visible in darkness or not, there are also many other tests which should be done in order for a dive timepiece to be confirmed and certified.
If you wonder which type of watch is wearable while scuba diving, we can mention the ones on which 300 meters is labeled, and if you are looking for a watch which is wearable while underwater diving, it should be noted that the ones which are labeled as 1000 meters are suitable for this kind of activity, now that you are familiar with lots of signs that shows you the specific depth that your watch can tolerate, we can move onto answering a common question in the following part.
What is the difference between waterproof and water-resistant?
Water-resistant timepieces can withstand the pressure of water to a degree up to a specific time, on the other hand, waterproof wristwatches which are rarely made, should be technically impenetrable and do not leak at all that is not the case, honestly, water is considered as the biggest enemy of watches even waterproof timepieces so that no watch can withstand extreme conditions, and it will be affected by water pressure, depth and other factors as well, so no watch is completely impenetrable due to the fact that they are tested in specific conditions of laboratory which is fundamentally different from real life.
It should be noted that these days, lots of brands do not take the risk of releasing waterproof timepieces and most of them prefer to produce the ones that are resistance to water, but Rolex released Oyster watches one of which is called Rolex Sea-Dweller that is waterproof up to depth of 1220 meters the other one which is called Rolex Deepsea can withstand the pressure of water up to 3900 meters which is so surprising.
Therefore, releasing this type of watch is so risky and hard due to the reasons that we have already mentioned, but you can still find some brands which took the risk.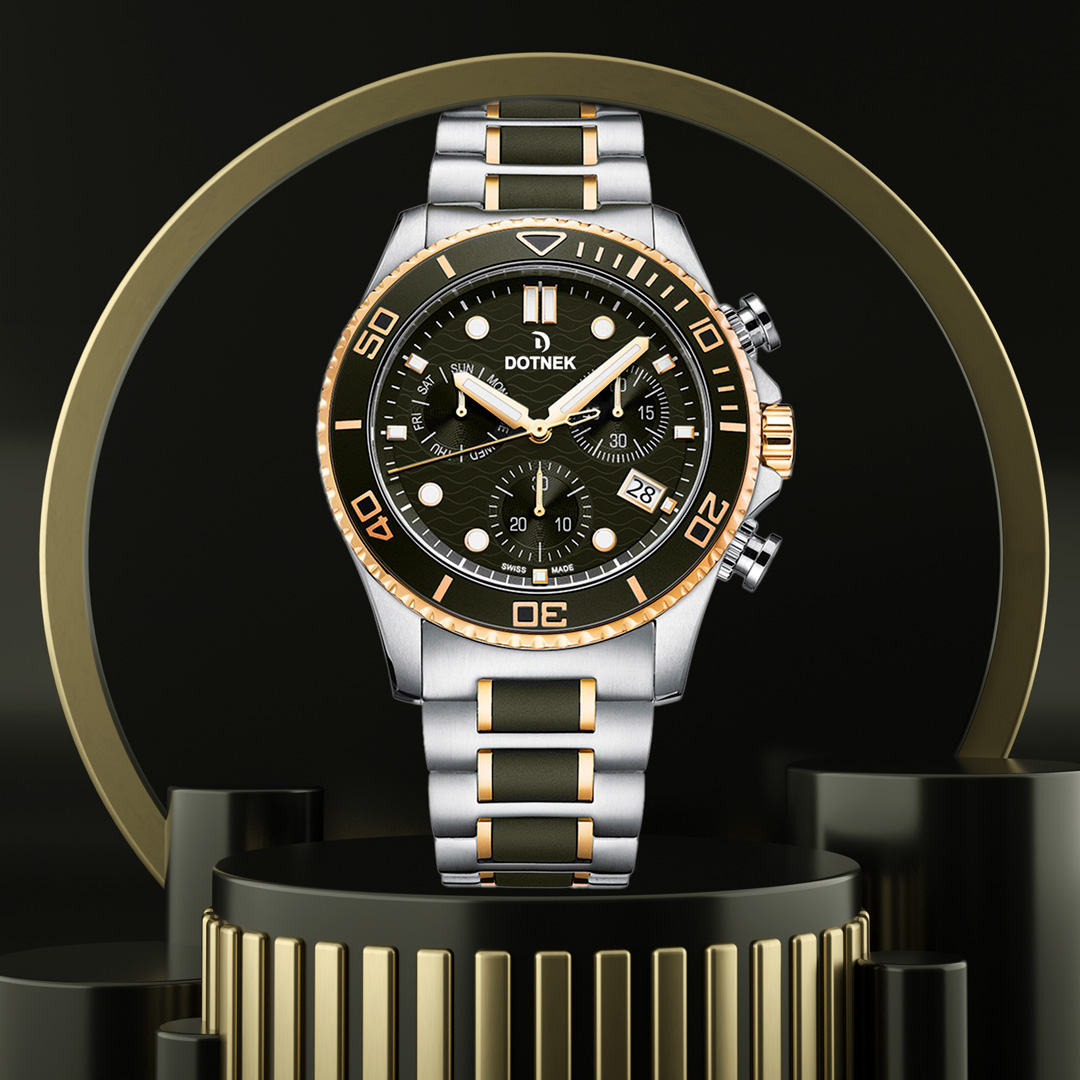 Last word:
In this article, we tried to explain the meaning of water-resistant as well as addressing a common question among customers in this field, we have also brought some numbers on watches which specifies the amount of water pressure that your wristwatch can withstand so that you know the water-based activities that you can do while you are wearing it, in addition, we have mentioned an important point which may be almost everyone's question, this essential point was that, leaking is possible even in waterproof timepieces due to the fact no watch can tolerate extreme conditions in real life because they have been tested in laboratory conditions, as a result they are so likely to be damaged in high pressure, so we have addressed a huge misunderstanding which can help you protect your watches against tough conditions as they are not that impervious, we hope this article can be useful for you and you can use the points that have been mentioned in order to prevent your watches from being leaked and damaged, note that if you do not pay attention to these essential points, it would be hard for you to keep your watches safe.