There are various types of watches including analog watches, smart watches, digital watches, quartz watches, Swiss watches, chronograph watches and lots of other types, here we are going to discuss chronograph watch in more details and give you more information about the parts that it is made of, but first of all, we want to answer the most common question which is "why Swiss made brands have more fans than the other brands?" the answer to this question is obvious, due to the fact that a Swiss watch is usually made of strong components as a result, it won't be damaged in a short while, and you can have it for a long time, Swiss-made watch has well-designed mechanism as well which made this type of watch one of the most popular kinds and lots of people prefer to buy Swiss-made chronographs rather than other kinds of watches.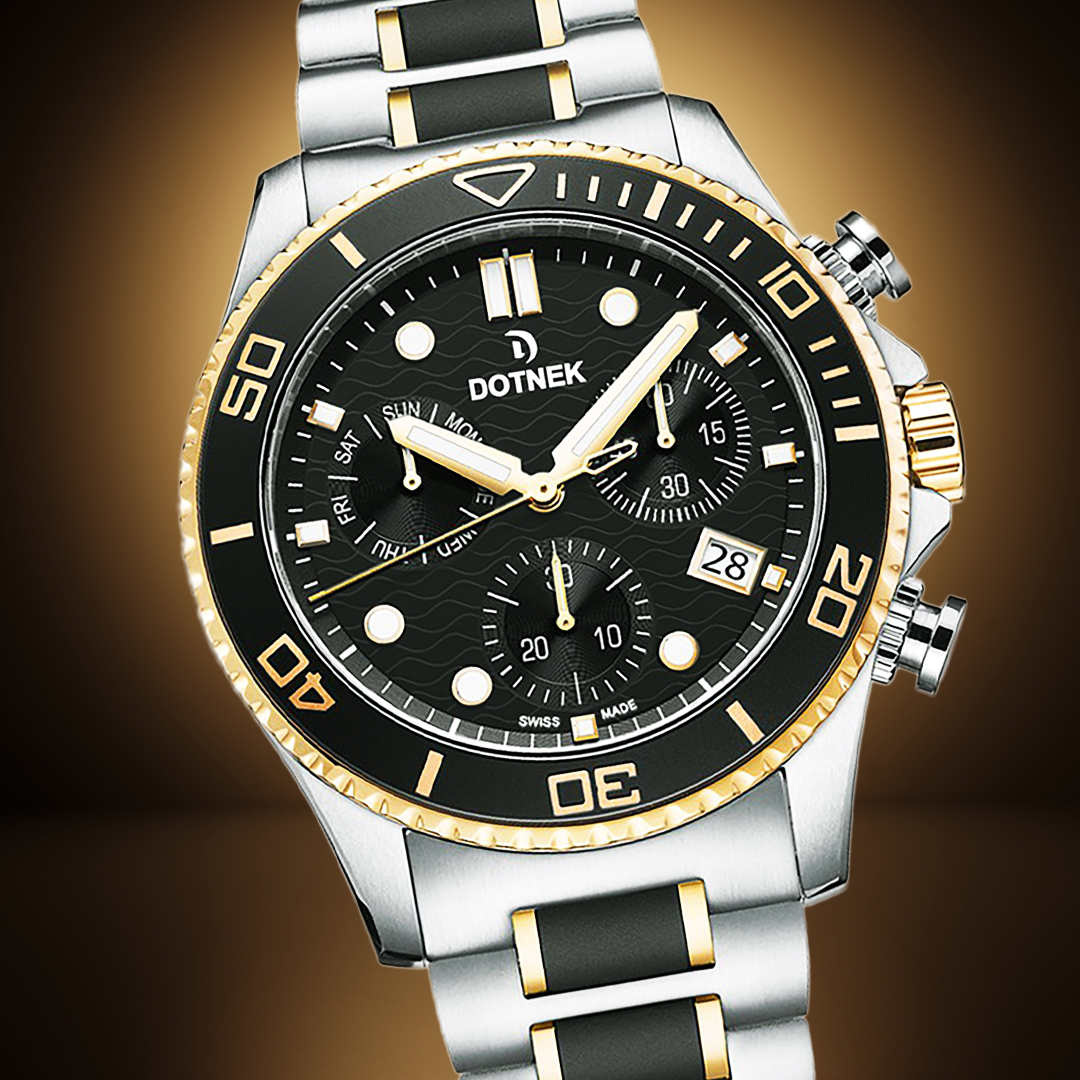 Chronograph watch definition:
It is a well-crafted type of watch which gives you the opportunity of keeping track of seconds, minutes, and hours which is being done with the help of different parts of it that we are going to mention in more detail in the following, but first it should be noted that this watch is mainly known as stopwatch, but it has lots of other features which make it more special and superior to a basic stop-watch, as a result, they are not the same, so that if you ask this common question which is why chronographs are more expensive than stop-watches? You can get a clear answer to this question by reading this paragraph carefully.
Chronograph vs chronometer:
These two are different from each other, but lots of people do not know the exact difference between them, as a result, the comparison is of them is of a great importance due to the fact that as we have mentioned, lots of people mix these two up so that it should be mentioned and clarified for you in order to be more informed in this field, chronograph is considered as an additional feature and function that a watch can have which gives you the opportunity of keeping track of time over defined periods whereas a chronometer isn't an additional function, it can only be printed on watches that have the chronometer certification which are controlled and also tested in different positions by an organization so that only the ones that have the sufficient accuracy as well as other options can get the certificate which is known as COSC that stands for Contrôle Officiel Suisse des Chronomètres, as a result, these two are different from each other.
What are the 3 dials on a chronograph watch?
The Chronograph timepiece is made of different parts which help us do the desired process which is keeping track of elapsed time including two chronograph buttons, one of which is placed at 2 o'clock position which is being used for starting or stopping the process of tracking time, and another one which is placed at 4 o'clock position which is being used in order to reset the process if needed these buttons can also control sub-dials as well,  it also has  a normal crown which is a common part in every type of watch, in addition, it has  a chronograph second hand which moves when you start the process so whenever you want, you can do this process, the other part is called tachymeter with the help of which you can calculate distance, average speed and so on which can be considered as a useful additional function while you are traveling or doing sports, but  you have to learn how to work with it due to the fact that it may look a bit complicated at first but when you know the way that you can use it, you are able to take its advantages as much as possible, last but not least, it is time to mention chronograph dials, there are three dials on a chronograph timepiece each of which is being used to show various amount of time, for instance one of them is called second dial which consists of a second hand that shows the current time in seconds, the other one is called minute dial which consists of a minute hand that counts up to 60 minutes, the last one is called hour dial which consists of an hour hand that counts up to 24 hours so that now you are familiar with different parts of this type of watch as well as their function, so you can use them when needed as easy as possible because it may look a bit complicated but it is so easy to use, as a result, if you pay attention to the mentioned points you can work with it easily and enjoy using a multifunctional watch.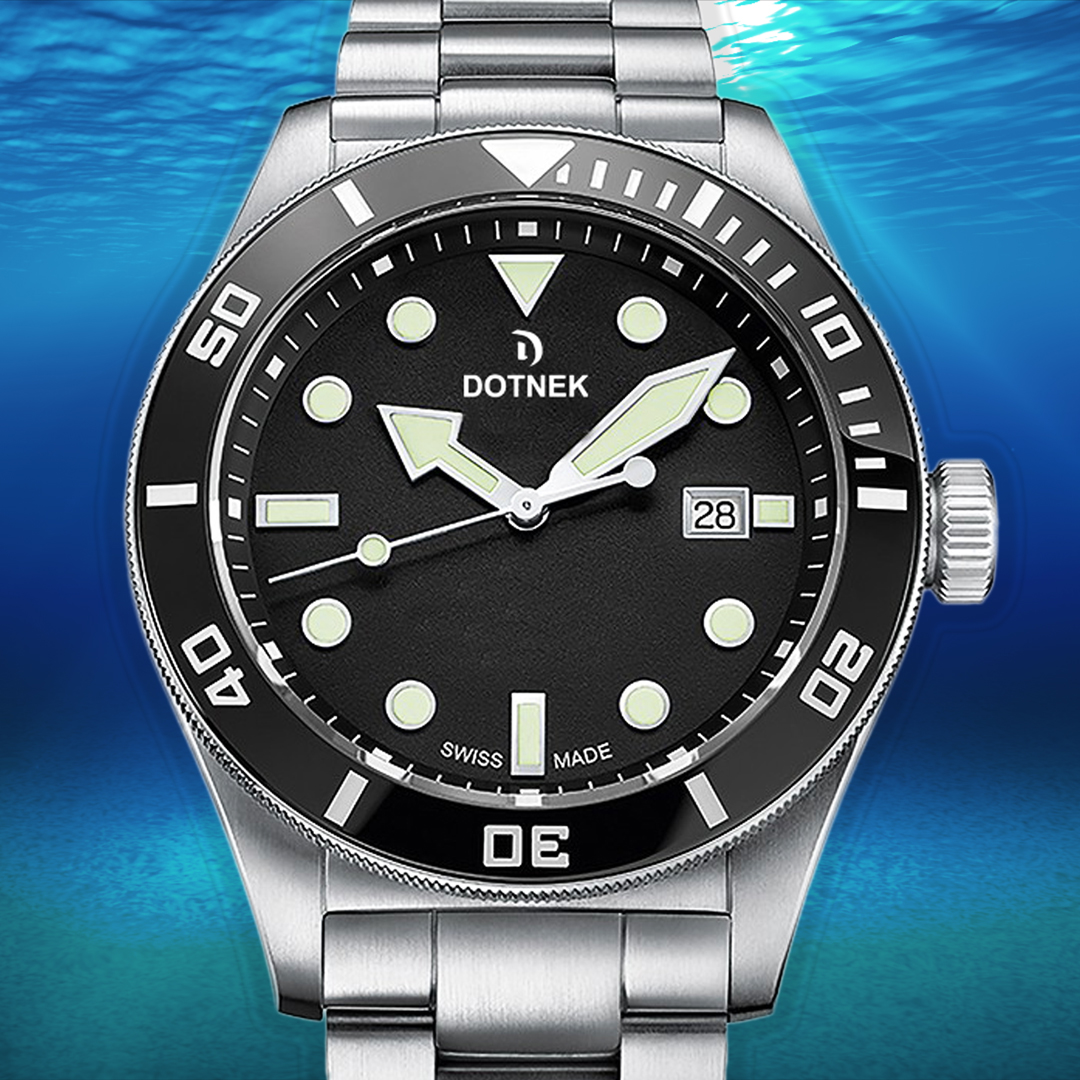 Why should you try this watch?
If you are looking for the reasons why chronograph watch has lots of fans, you can find lots of reasons due to its advantages as well as abilities  including its multifunctional ability due to the fact that this type of watch can be used as a stop watch in addition to its main function which is showing the time, plus, there are some chronographs that include a pulsometer with the help of which you can measure your heart rate, and you can also calculate your average speed by using chronograph tachymeter, in addition, there is another reason for its superiority which is chronograph watch accuracy due to the fact that its accuracy is more or less than 4 seconds per day which is incredible and it is so much better than others, and last but not least, it is considered as a classy watch  for men because in addition to its complicated functions, it gives them a masculine look, so it is visually appealing, and it can be a good choice for men who give importance to their  appearance, plus, it can be considered as a fashionable watch for ladies as well, therefore, as you can see so as you can see, this watch has lots of functions, and you can use it in different ways, as a result, there are lots of reasons why it is popular among people so if you have a watch collection and haven't tried it yet, give it a chance as soon as possible because it is worth a chance, but before that, you have to know that it is more expensive than normal watches because of its functionality which  may be considered as a disadvantage but if you are a watch collector, and you do not have problem with its price, it is a good choice for you.
Last word:
In this article we tried our best to describe you every important point that you have to know about a chronograph watch, we also described different parts of it with their functionality so that you can take this watch's advantages and use its abilities in a way that you want, in addition, we have mentioned the reasons why you can give this watch a chance and try it at least once, but as we have mentioned above, it has disadvantages like every product, the most important one is that it is so expensive because of its features and the complicated functionality of it so that when you want to buy a watch you have to know everything about it including its components, the way that you can work with it and lots of other factors, by reading this article, you can know almost every detail about a specific type of watch which has lots of advantages and if you are not aware of the way that you can use it, there is no point in having it, we hope this article can be useful for you, and you can get help from it if you want to be informed in this field.